mattress
NapCloud CocoNap Mattress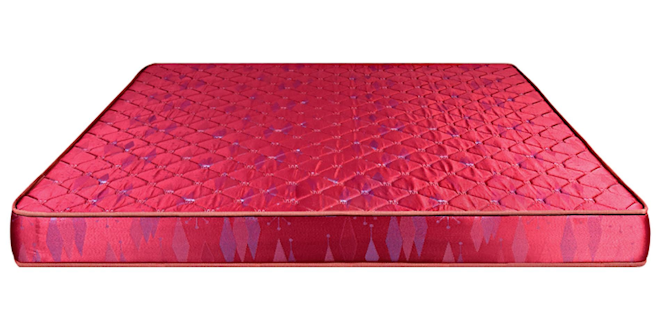 Essential Mattress Info
Brand
NapCloud
Mattress Type
Rubberised Coir & foam
Prices
Other Sizes Available?
Video
Important Information
Certifications
Other Certification Info
Trial & Warranty
Trial Period
Trial Period (nights)
100
Warranty Length (years)
2
Firmness Options
One Firmness Fits All?
Adjustable Firmness
Half-Half Firmness
Selectable Firmness
Flippable / Reversible Firmness
Firmness Info
CocoNap is an 8/10 on the firmness scale, which is very firm (with 1 being soft and 10 being firm).
Mattress Construction
Materials Overview
The CocoNap mattress is a 2 layer construction:
1" Ultra Soft Foam
3" Rubberised Coir Block (100 Density).
Comfort Info
The mattress is made from 100% natural fibres that do not contain any chemicals, thus making it great for the environment as well as for your health. Additionally, this mattress has strong anti-allergenic properties that prevent dust, allergies or mites from interrupting your dreamy relaxation.
Support Info
This mattress in a box also makes use of coir for ensuring greater durability, thereby making sure that you sleep soundly for years at a stretch!
Comfort Specs
The all-natural coconut fibres provide an airier design that allows proper circulation throughout the mattress. Thus giving you a relatively cool sleeping temperature which makes it a perfect sleep solution during the warmer seasons.
Support Specs
The rubberised coir that forms the main foundation of the mattress provides great resilience and a firmness that gives maximum support to the body.
Fabric Specs
Premium Jacquard cloth quilting on both sides.
Manufactured in
India
Suitability
Side Sleepers
Back Sleepers
Size & Weight
Single
Single Dimensions
72 x 36 x 4 "
Single Weight (kg)
Double
Double Dimensions
72 x 48 x 4 "
Double Weight (kg)
Queen
Queen Dimensions
72 x 60 x 4 "
Queen Weight (kg)
King
King Dimensions
72 x 72 x 4 "
King Weight (kg)
Bedtime Reading
Interesting Blog Articles
Delivery
Delivery Cost
FREE
Delivery Info
Free delivery for mattresses across India. Delivery in 2 days in Mumbai, Bengaluru, Hyderabad and Kolkata!
Prices