mattress
Morning Owl Luxurious Latex Mattress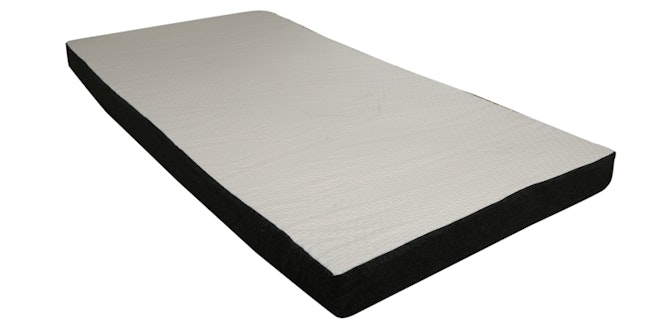 Essential Mattress Info
Brand
Morning Owl
Mattress Type
Latex
Prices
Other Sizes Available?
Video
Important Information
Certifications
OEKO-TEX®

Other Certification Info
Eco-INSTITUT Certification
Latex is also Standard 100 by OEKO-TEX certified.
Trial & Warranty
Trial Period
Trial Period (nights)
100
Warranty Length (years)
15
Firmness Options
One Firmness Fits All?
Adjustable Firmness
Half-Half Firmness
Selectable Firmness
Flippable / Reversible Firmness
Firmness Info
The Luxurious Latex mattress has two firmnesses in one. Simply flip the mattress over to switch from medium-soft (5/10) to medium-firm (7/10) and discover the best feel for you. There is a small label on your mattress which indicates which side is soft and which side is medium firm.
Mattress Construction
Materials Overview
By using two layers of our all-natural latex with different firmness levels, we've created a reversible mattress that caters to the desired comfort of every sleeper.
Tencel® outer cover
100% natural cotton inner cover
6" 100% natural Dunlop latex in medium firm (80 Density, 31 ILD)
2" 100% natural Dunlop latex in soft (65 Density, 19 ILD)
100% natural cotton inner cover
Tencel® outer cover
Comfort Info
A natural latex mattress is one that is made from plant-derived latex rather than chemicals or synthetic petroleum-based latex. We work directly with the largest latex plantations in India to bring you the highest quality all natural latex available on the planet, made from the pure sap of the Hevea Brasilienesis rubber tree. Our latex meets the stringent standards for both the Standard 100 by OEKO-TEX and Eco-Institut certifications, is harvested eco-responsibly, and we carefully observe the manufacturing and transportation process direct to our factory for quality assurance.
Support Info
Morning Owl natural latex mattresses contain natural ingredients that are hypoallergenic and antimicrobial, and have a springiness and pressure-relieving properties that neither synthetic latex nor memory foam can match. The mattresses are ergonomically designed to allow your spine to be comforted in it's natural alignment. Latex foam also absorbs kinetic energy, which means that if someone is crawling in and out of bed (partners or children), your sleep will not get disturbed by their movements.
Comfort Specs
The eight inches of 100% natural Dunlop latex will give extra comfort. This heavenly latex will pamper you and offer a deep restful sleep. Latex has an open-cell structure which allows the air to circulate and helps keep you cool.
Support Specs
A Latex Mattress gently supports your whole body and keeps your spine in a neutral position. Doesn't matter whether you are a back, front or side sleeper. Our ergonomically crafted mattresses offer optimum lumbar and back support, while at the same time, contouring to your body shape and evenly distributing weight.
Fabric Specs
The latex is wrapped in two removable zipper covers. The outer cover is made of Tencel® Fabric, Tencel is a 100% Natural and Eco-friendly material. It is luxuriously soft, keeps moisture away and the mattres cool. The soft fabric is great for those with sensitive skin. The inner cover is made of 100% organic cotton, cotton complements the properties of latex in maintaining your body at natural temperatures and aiding in a deep and restful sleep.
Manufactured in
India
Suitability
Side Sleepers
Back Sleepers
Size & Weight
Single
Single Dimensions
72 x 36 x 8 "
Single Weight (kg)
Double
Double Dimensions
72 x 48 x 8 "
Double Weight (kg)
Queen
Queen Dimensions
72 x 60 x 8 "
Queen Weight (kg)
King
King Dimensions
72 x 72 x 8 "
King Weight (kg)
Bedtime Reading
Interesting Blog Articles
Delivery
Delivery Cost
FREE
Delivery Info
Every Morning Owl mattress is handcrafted by experienced craftsman in our production facility in Kerala, India and custom-made to order. We ship from our factory directly to your door via BlueDart typically within 3 to 5 days from placing your order (usually received in 8 to 10 days).
Prices