mattress
Sleepyhead Original Mattress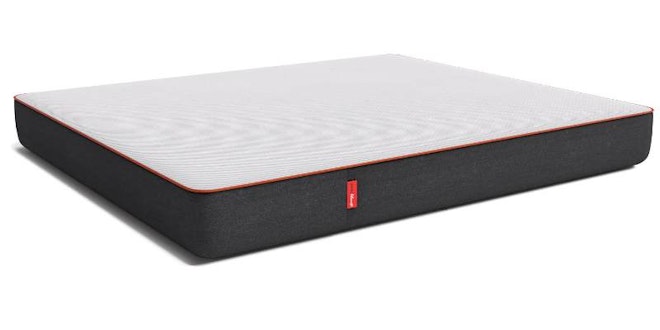 Essential Mattress Info
Brand
Sleepyhead
Mattress Type
Memory foam
Prices
Other Sizes Available?
Video
Important Information
Prices are based on the 6" mattress height.
Certifications
Other Certification Info
Bureau of Indian Standards Certified
Trial & Warranty
Trial Period
Trial Period (nights)
100
Warranty Length (years)
10
Firmness Options
One Firmness Fits All?
Adjustable Firmness
Half-Half Firmness
Selectable Firmness
Flippable / Reversible Firmness
Firmness Info
A medium-firm mattress. Some people like their mattresses to to be firm and some like to simply sink into their soft mattresses. In order to create the perfect mattress for all, we perfected a unique three-layer foam construction that provides the ultimate combination of support and coziness. Not too firm, not soft, just unbelievably luxurious. The perfect mattress for 90% of all sleepers. A 7/10 on the firmness scale.
Mattress Construction
Materials Overview
The Sleepyhead mattress is a 6 inch mattress made from a combination of 3 different types of high quality foams:
Breathable Mesh Fabric
Super Soft Comfort Foam
Responsive Memory Foam
High Resilience Support Foam.
Comfort Info
Sleepyhead is not only suitable for all but it also rates very high on the comforting cushiness that we all desire. With a first supportive foam base, a memory foam in the middle and a breathable soft layer to top it off, Sleepyhead keeps you and your bed mate equally comfortable.
Support Info
After decades of research we have found that there can be a perfect mattress for all, which provides conforming support and even weight distribution to keep the spine straight and stress-free. And that's the backbone of Sleepyhead!
Comfort Specs
A layer of comfort foam on top to keep the mattress fresh and bouncy which makes it the perfect surface to sleep on.
Support Specs
Responsive memory foam (developed by NASA, no less) as the middle layer that moulds perfectly to your body, relieves pressure and further enhances the right sleeping posture.
Fabric Specs
A breathable, washable fabric zipper cover.
Manufactured in
India
Suitability
Side Sleepers
Back Sleepers
Size & Weight
Single
Single Dimensions
72 x 36 x 6 "
Single Weight (kg)
12
Double
Double Dimensions
72 x 48 x 6 "
Double Weight (kg)
16.9
Queen
Queen Dimensions
72 x 60 x 6 "
Queen Weight (kg)
24
King
King Dimensions
72 x 72 x 6 "
King Weight (kg)
26
Bedtime Reading
Interesting Blog Articles
Delivery
Delivery Cost
FREE
Delivery Info
We'll deliver the mattress in a nifty little box, to your doorstep, for FREE. We take a maximum of 1 to 5 business days to deliver the mattress. And worry not, in case the delivery gets delayed due to unpredictable incidents, our support team will keep you updated.
Prices