mattress
Wakefit Dual Comfort Mattress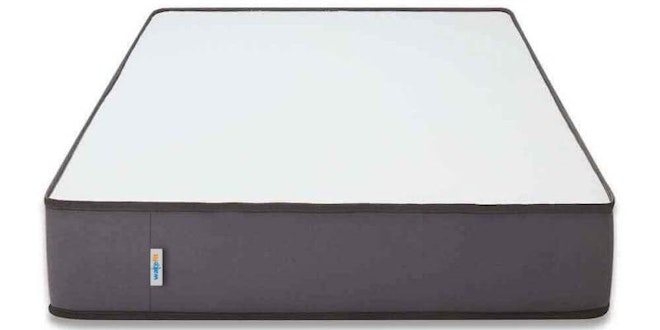 Essential Mattress Info
Brand
Wakefit
Mattress Type
All Foam
Prices
Other Sizes Available?
Video
Important Information
Prices are based on the 6" mattress height.
Certifications
Other Certification Info
Trial & Warranty
Trial Period
Trial Period (nights)
100
Warranty Length (years)
3
Firmness Options
One Firmness Fits All?
Adjustable Firmness
Half-Half Firmness
Selectable Firmness
Flippable / Reversible Firmness
Firmness Info
The Dual Comfort mattress is a two-sided dual-firmness mattress (Medium-Soft & Medium-Firm). With most mattresses you have to figure out whether you want firmer or softer. With Wakefit's dual comfort mattress you don't have to pick one because we will bring you both in the same mattress. Just flip the mattress to get the firmness of your choice. It's like getting two mattresses in one!
Mattress Construction
Materials Overview
The Wakefit Dual Comfort mattress comes in two heights (5" or 6") and is made of two foam layers:
Breathable Fabric
Soft Foam
High Resiliency Support Foam.
Comfort Info
Our goal was to create a versatile mattress that suited anyone, irrespective of their preference for a firmer or a softer mattress. So the outcome of our design and the foam formulation is that it can elegantly and simply satisfy those that desire different surface firmness levels very conveniently, without having to invest in multiple mattresses. Ideal for the guest bedroom to suit all your guests - simply flip the mattress to suit their preference.
Support Info
Comfort Specs
The high quality fabric that breathes even in summer.
Support Specs
Sleep on either the medium soft comfortable high density foam side or the high resiliency support foam.
Fabric Specs
A non-removable fixed outer cover made of premium quality quilted cotton fabric.
Manufactured in
India
Suitability
Side Sleepers
Back Sleepers
Size & Weight
Single
Single Dimensions
72 x 36 x 6 "
Single Weight (kg)
Double
Double Dimensions
72 x 48 x 6 "
Double Weight (kg)
Queen
Queen Dimensions
72 x 60 x 6 "
Queen Weight (kg)
King
King Dimensions
72 x 72 x 6 "
King Weight (kg)
Bedtime Reading
Interesting Blog Articles
Delivery
Delivery Cost
FREE
Delivery Info
Enter your pin code on Wakefit's shop page to check current delivery time estimates to your area.
Prices